ABSF board and staff regularly visit our partners to gain a better understanding of their work on the ground and to provide additional assistance as needed.  Board chair and former ED, Erik Schultz, recently visited three ABSF grantee-partners in the Antigua region of Guatemala.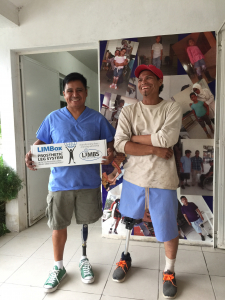 LIMBS engages communities and transforms lives through affordable, sustainable prosthetic solutions in developing countries.  In Guatemala, LIMBS operates a prosthetic clinic in the Refugio de Esperanza facility outside of Antigua.  Erick Alvarez is a local, internationally trained prosthetist with his own private clinic, who dedicates a significant amount of his time and expertise to fit LIMBS recipients.   Here, he is pictured with a local Guatemalan and his new above knee prosthetic.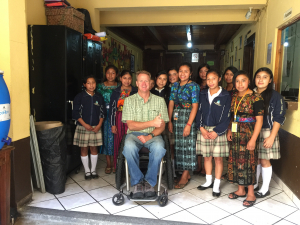 Several young women from the village of Vuelta Grande have the opportunity to attend secondary school due to scholarship and other support throughYoung Dreamer Network.  Erik Schultz is pictured with a group of these students on his recent visit to their school and village outside of Antigua.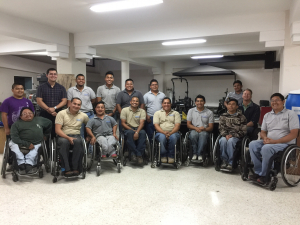 Transitions Foundation of Guatemala mobilizes Guatemalans with disabilities through health, rehabilitation, education, spiritual development, leadership skills, social integration and employment.  Transitions employs local Guatemalans with disabilities to produce their wheelchairs and run other programs out of their modern wheelchair manufacturing and repair facility in Antigua.  These wheelchairs are modeled on Whirlwind Wheelchair all-terrain models.