Rachael Knapp Richards
Executive Director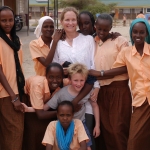 Lander, WY
B.S. Wildlife Biology, University of California, Davis
B.S.N. Georgetown University
As a former glacier mountaineering guide and Senior Field Instructor at the National Outdoor Leadership School (NOLS), Rachael spent much of her early career exploring remote mountain ranges throughout the world. Between her trips, Rachael volunteered for local NGOs in developing countries, discovering her passion for helping young women with limited resources and rights. She returned to the US, where she became an RN, working with women and children in the area of maternal and pediatric health.
Out of a desire to work with people in the developing world, Rachael joined the staff of ABSF in 2007. Since then, she has worked diligently towards identifying passionate and dedicated local grassroots leaders that further ABSFs mission of supporting young women and people with physical disabilities.
Loving all things outdoors, Rachael spends her spare time exploring the mountains and rivers near her Wyoming home with her adventurous husband and kids. Rachael loves skiing, running, hiking, canoeing, biking, gardening, and coaching her daughter's soccer team. She also loves traveling and exploring remote regions of the planet.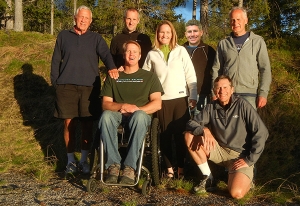 Making tracks worldwide since 1985
The ABSF board in Norway, circa 2005
Arthur B. Schultz
Chairman Emeritus
Founded ABSF in 1985
Incline Village, Nevada, and Oslo, Norway.
B.A. in Accounting, University of Minnesota, 1951.
Certified Public Accountant in Minnesota & California, 1955-1985.
Board member of several U.S. and Norwegian corporations; co-founder of Cobra Golf, Inc. (formerly NASDAQ). Previously trustee of Sierra Nevada College; currently serving on the advisory board of the U.C. Berkeley – St. Petersburg School of Management.
Personal interests include mountaineering, nordic skiing, rowing, and World War II history.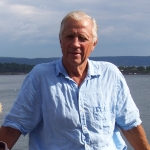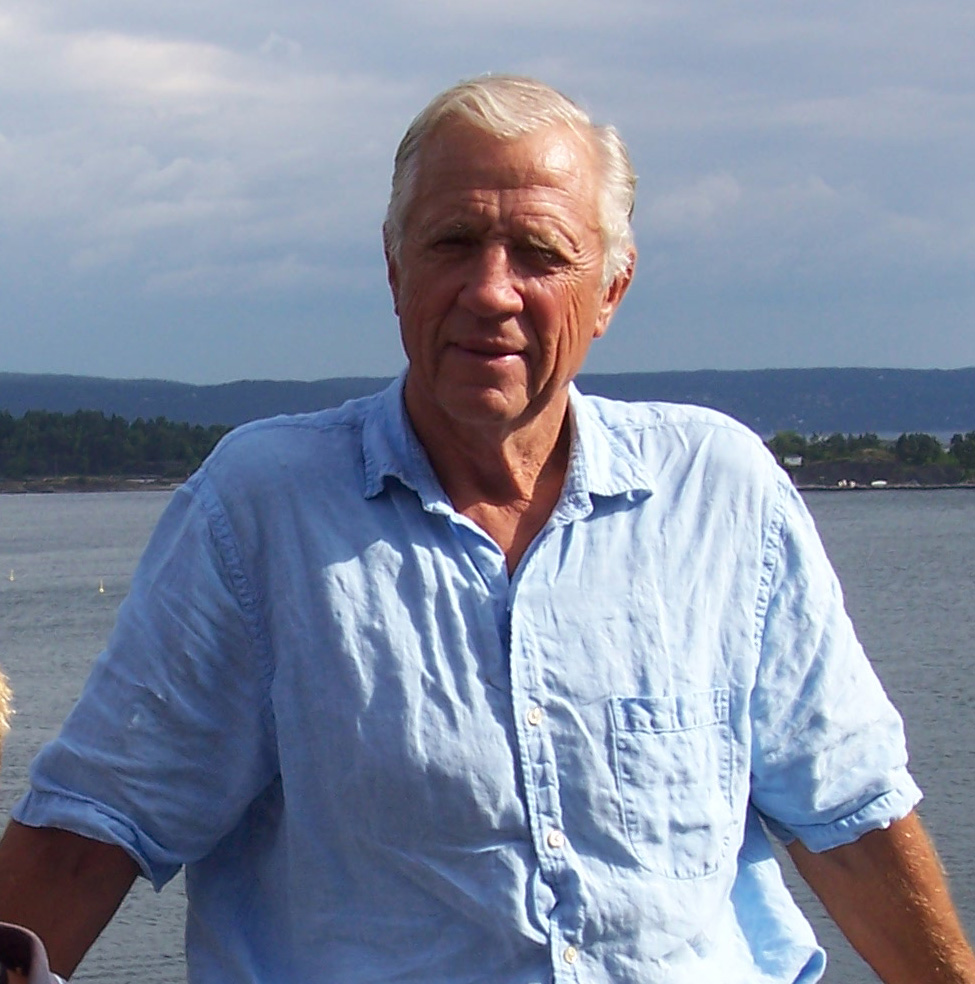 Erik B. Schultz
Chairman of the Board
Former Executive Director of ABSF 1997-2013
Current CEO of SK2 Fund
Hailey, ID, USA
B.A. in Political Science, University of California, Davis 1991; M.A. in Environmental Studies, Prescott College, Arizona 2006.
Erik stepped down from ABSF to launch Thriive, a nonprofit that was originally a grantmaking initiative of ABSF.  Thriive builds shared prosperity by making pay-it-forward loans to developing world entrepreneurs from vulnerable communities in Cambodia, Guatemala, Kenya, Nicaragua, and Vietnam.
Philanthropic interests include socially & environmentally responsible economic development, wildlands conservation, wheelchair mobility & independence, and women's empowerment issues.
Personal interests include nordic & downhill skiing, whitewater rafting, mountain biking, live music, and international travel.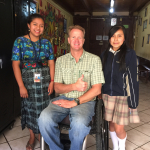 Shanu Bashuna Abudho
Board member since 2021
Nairobi and Marsabit, North-Horr Sub-County, Kenya
B.A. in Social Sciences, Catholic University of Eastern Africa, 2005; M.A in Rural Sociology and Community Development, The University of Nairobi, 2013.
Shanu Bashuna Abudho is the CEO of Chalbi Scholars Organization, a community-driven organization located in Marsabit, improving the lives of hundreds of students across Kenya.  CSO is building a better society with employed graduates giving back to their communities and helping raise northern Kenya out of poverty.
Prior to her work with Chalbi Scholars, Shanu worked with the United Nations Development Program, assisting national coordinators and administration on matters concerning Armed Violence Reduction and Peacebuilding and Conflict Transformation.  In addition, Shanu worked as an administrator with the Ministry of Northern Kenya, supporting education projects and programs related to Arid Lands. Shanu has worked in Arid Lands Resource Management, supported the Pastoralist Integrated Support Program, and studied girls education among the Gabra tribe of North-Horr Division.
Shanu divides her time between Marsabit and Nairobi, and is the mother of three young boys.
Shanu is fluent in English, Swahili, and Oromo.
Tale Schultz Finnager
Board member since 2021
Oslo, Norway
MA Innovation and Entrepreneurship from Norwegian University of Life Sciences.
Tale works as a portfolio manager in Orkla Foods Norway. She has long experience working in marketing with branded consumer goods.
Philanthropic interests include empowerment through education, health, and nutrition. Environment and sustainable development.
Personal interests include traveling, skiing, other outdoor activities.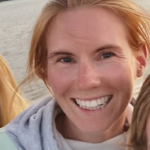 Rachael K. Richards
Board Member since 2002
Program Officer 2007-2013, Executive Director 2014
Lander, WY, USA
B.S. in Wildlife Biology, UC Davis, 1992; B.S.N. from Georgetown University, 2006.
For 10 years, Rachael taught glacier mountaineering, rock climbing and leadership skills in remote mountain ranges throughout the world for the National Outdoor Leadership School (NOLS). She has also taught for the Wilderness Medicine Institute (WMI), and worked as an RN with women and children. Currently she is Executive Director for the Arthur B. Schultz Foundation.
Rachael's philanthropic interests include protecting all things wild and free; empowering women, children, and people with disabilities to pursue their dreams; and supporting processes which promote peace and greater understanding among all people. Rachael volunteers frequently for education, sports, and art related projects in her rural community.
Rachael loves all things outdoors – her primary pursuits include skiing, running, biking, hiking, whitewater rafting, canoeing, gardening, and exploring remote regions of the planet. She currently lives in Lander with her husband, and two young and adventurous kids.