Rachael Knapp Richards
Executive Director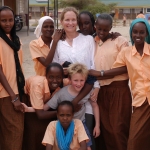 Lander, WY
B.S. Wildlife Biology, University of California, Davis
B.S.N. Georgetown University
As a former glacier mountaineering guide and Senior Field Instructor at the National Outdoor Leadership School (NOLS), Rachael spent much of her early career exploring remote mountain ranges throughout the world. Between her trips, Rachael volunteered for local NGOs in developing countries, discovering her passion for helping young women with limited resources and rights. She returned to the US, where she became an RN, working with women and children in the area of maternal and pediatric health.
Out of a desire to work with people in the developing world, Rachael joined the staff of ABSF in 2007. Since then, she has worked diligently towards identifying passionate and dedicated nonprofits that further ABSFs mission of supporting young women and people with physical disabilities.
Loving all things outdoors, Rachael spends her spare time exploring the mountains and rivers near her home with her adventurous husband and kids. Rachael loves skiing, running, hiking, canoeing, biking, gardening and coaching her daughter's soccer team. She also loves traveling and exploring remote regions of the planet.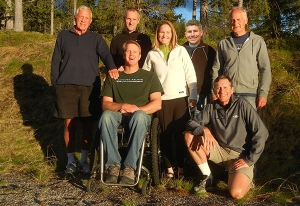 Making tracks
worldwide
since 1985
Arthur B. Schultz
Chairman Emeritus
Founded ABSF in 1985
Incline Village, Nevada, and Oslo, Norway.
B.A. in Accounting, University of Minnesota, 1951.
Certified Public Accountant in Minnesota & California, 1955-1985.
Board member of several U.S. and Norwegian corporations; co-founder of Cobra Golf, Inc. (formerly NASDAQ). Previously trustee of Sierra Nevada College; currently serving on the advisory board of the U.C. Berkeley – St. Petersburg School of Management.
Personal interests include mountaineering, nordic skiing, rowing, and World War II history.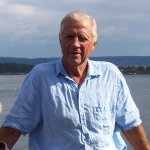 Erik B. Schultz
Chairman of the Board
Former Executive Director of ABSF 1997-2013
Current CEO of Thriive, Inc.
Hailey, ID, USA
B.A. in Political Science, University of California, Davis 1991; M.A. in Environmental Studies, Prescott College, Arizona 2006.
Erik stepped down from ABSF to launch Thriive, a nonprofit that was originally a grantmaking initiative of ABSF.  Thriive builds shared prosperity by making pay-it-forward loans to developing world entrepreneurs from vulnerable communities in Cambodia, Guatemala, Kenya, Nicaragua, and Vietnam.
Philanthropic interests include socially & environmentally responsible economic development, wildlands conservation, wheelchair mobility & independence, and women's empowerment issues.
Personal interests include nordic & downhill skiing, whitewater rafting, mountain biking, live music, and international travel.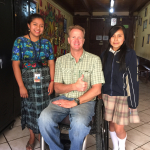 Dave Straley
Board member since 1999
Incline Village, NV, USA
B.A. in Economics, California State University at Long Beach, 1970; M.A. in Economics, California State University at Long Beach, 1974.
Dave Straley is founder and President of Third Creek Investments, an investment advisory company managing over $25 million in assets.
Prior to founding Third Creek Investments, Dave worked in public accounting and as a consultant to the United States Agency for International Development (USAID). Dave has over 20 years of experience with the design and management of federally-funded foreign aid programs.
Dave has led design teams and developed USAID projects in diverse areas such as land reform, infrastructure, HIV/AIDS prevention, small business development, community based natural resource management, and democracy and governance. He served as a Foreign Service officer with USAID in Costa Rica and Indonesia, and has consulted with USAID in 10 other Latin American and African countries.
Dave's domestic experience includes 20 years in tax planning and preparation, small business consulting, and specialty work in health care accounting and reimbursement consulting.
Dave served as a Peace Corps Volunteer in Nicaragua from 1974 to 1976, where he worked on Managua's post earthquake reconstruction planning.
He is fluent in Spanish and Indonesian.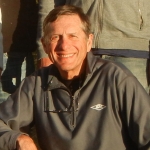 Mike Testa
Board member since 1999
San Anselmo, CA, USA
B.A. Economics, University of California, Davis, 1992.
Mike Testa is founder and CEO of Hideaway Vacation Homes, Inc. (see www.hvh.com) He was formerly Director of Strategic Accounts at Salesforce.com, leading a team focused on selling Customer Relationship Management (CRM) applications to global companies like HP, FedEx, Yahoo, Intel, eBay, Amazon, and National Semiconductor.
As an ABSF Trustee, Mike is involved in coordinating funding for Disabled Mobility, Global Understanding, and Microenterprise initiatives. Over the past 7 years, ABS Foundation has made grants in excess of $3.5M dollars to worthy organizations around the world.
Achieving success in the professional and philanthropic worlds has been both challenging and rewarding. However, Mike's true love is to spend time with his friends and family enjoying the outdoors, playing music, exercising, traveling, and generally loving life.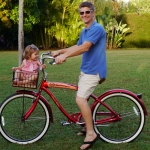 Rachael K. Richards
Board Member since 2002
Program Officer 2007-2013, Executive Director 2014
Lander, WY, USA
B.S. in Wildlife Biology, UC Davis, 1992; B.S.N. from Georgetown University, 2006.
For 10 years, Rachael taught glacier mountaineering, rock climbing and leadership skills in remote mountain ranges throughout the world for the National Outdoor Leadership School (NOLS). She has also taught for the Wilderness Medicine Institute (WMI), and worked as an RN with women and children. Currently she is Executive Director for the Arthur B. Schultz Foundation.
Rachael's philanthropic interests include protecting all things wild and free; empowering women, children, and people with disabilities to pursue their dreams; and supporting processes which promote peace and greater understanding among all people. Rachael volunteers frequently for education, sports, and art related projects in her rural community.
Rachael loves all things outdoors – her primary pursuits include skiing, running, biking, climbing, hiking, canoeing, gardening, and exploring remote regions of the planet. She currently lives in Lander with her husband, and two young and adventurous kids.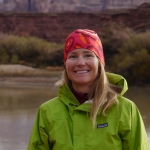 Jon Schultz
Board Member since 2004
Oslo, Norway
Attorney-at-law from Oslo University, Norway.
Jon runs his own legal practice in Sandvika outside Oslo, Norway, working mainly with small and medium enterprises including several early-phase companies. He also serves on various boards.
Philanthropic interests includes creating opportunities for people in the third world to secure income, health and a good life in harmony with their own ambitions.
Personal interests include skiing and outdoor life in general. Jon lives in Oslo with his family.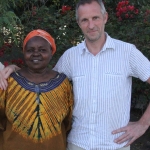 Einar Christensen
Board Member since 2004
Gothenburg, Sweden
MA Business Administration, Stockholm School of Economics, 1975. Partner at PWC between 1986 and 2012, within audit and corporate finance.  From 2012, investor, financial advisor and board member in both private enterprises and NGOs.
Philanthropic interests include creating sustainable development based on harmony with nature, understanding of different cultures/ethnicities, peace activities based on global understanding, and equal opportunities from childhood.
Personal interests includes outdoor life, sports, and physical activity in general. Einar lives in Gothenburg with his wife and three children.