EQUITY-INCLUSION-SUSTAINABILITY-JUSTICE
The Arthur B. Schultz Foundation helps advance opportunities for women and people with physical disabilities
We partner with grassroots organizations primarily in East Africa and Central America focused specifically on education and leadership, life skills, entrepreneurship, and advocacy for adolescent girls, women, and people with disabilities.  
Our endowment is 100% impact aligned with our mission and includes US and select global social enterprises.
Our grant-making and investment strategies are focused on 3 core areas: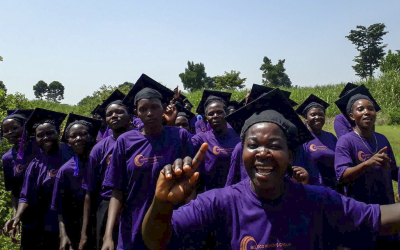 Supporting solutions out of poverty through innovative entrepreneurship and vocational training opportunities specifically for women.