We prefer small organizations with pioneering ideas and original thinking.

Please only apply if your organization aligns CLOSELY with the priorities outlined below.

Eligible organizations:
Have an operating budget less than $750,000.
Are located in the geographic regions listed below.
Share our Mobility Solutions and/or Women's Empowerment vision.
Mobility Solutions
The Challenge:
The two-way link between poverty and disability creates a vicious circle. People living in poverty are more at risk of acquiring a disability due to lack of access to: proper nutrition; health care; sanitation; and safe living and working conditions. Once this occurs, people face barriers to the education, employment, and public services that can help them escape poverty (UNDP)
90 to 98% of children with disabilities in developing countries do not attend school (UNESCO).
Our Vision:
A world with equal access to mobility and related services for all.
The WHO estimates that over 100 million people worldwide need a wheelchair. In most developing countries, few people have access, wheelchairs are often inappropriate for the conditions, production facilities are lacking and follow-up services are often non existent. ABSF seeks to address these overwhelming inequalities by supporting efforts to increase access to appropriate wheelchair and mobility solutions in the developing world.
Priority is given to organizations that:
Work with established in-country, technologically appropriate wheelchair manufacturers;
Take a preventive approach by addressing early childhood issues and interventions;
Employ a substantial percentage of disabled workers;
Evaluate their work and adapt to changing situations.
Women's Empowerment

Our Vision:
A world with opportunities for all women to receive an education, assume leadership roles and achieve economic independence.
We believe that women are powerful agents of change and giving them opportunities to do their work will advance their community and ultimately their nation. In order to further this belief, we focus on two main areas:  education and entrepreneurship.
Grant Priorities:
Education: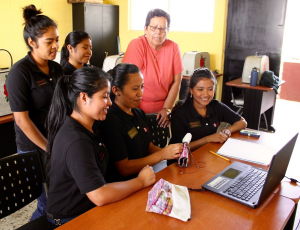 Educate a girl and you educate the family, the village and the nation itself.  Wide-ranging evidence shows that high-quality girls' education leads to high returns for:
Better economic outcomes in growth and incomes;
Lower rates of infant and maternal mortality;
Reduced rates of the incidence of malaria and HIV/AIDS;
Increased agricultural productivity;
Decreased rates of child marriage leading to fewer children and delayed age of first childbirth;
Increased resilience to natural disasters;
Women's leadership and involvement in politics.
For these reasons, the Arthur B. Schultz Foundation supports education for young women at the high school level and above.  Efforts incorporating a robust leadership and mentoring component are prioritized.  
Entrepreneurship:
We envision a world in which women are economically secure and independent.  We support entrepreneurship and vocational skills training for women.  We also support seed funding for business creation and development.
Projects incorporating the following elements will be prioritized: 
Emphasize leadership and mentoring in their projects;
Support women entrepreneurs;
Offer high-quality and innovative educational opportunities from high school through university level;
Are well-established in the communities in which they work and employ local staff;
Evaluate their work and adapt to changing situations;
Are located in rural areas and urban slums;
Are run by women for the benefit of women and girls;
Work in the geographic regions listed below.
Geographic Regions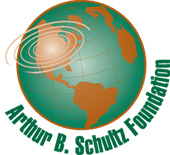 Ideally, ABSF would like to spread our reach across the globe. Realistically, with limited resources and staff, our hands-on approach has made it necessary to cluster our projects into specific geographic regions. This focus is ever-changing so please refer back to our website annually to review our geographic regions of interest.
Currently, we will only review projects in the following countries:
East Africa – Kenya, Rwanda, Tanzania, Uganda.
Central America – Guatemala, Honduras and Nicaragua.
ABSF will NOT review any Letters of Inquiry outside these stated regions.