G U A T E M A L A | K E N YA | N I C A R AG U A | PA L E S T I N E | V I E T N AM

Building shared prosperity in vulnerable global communities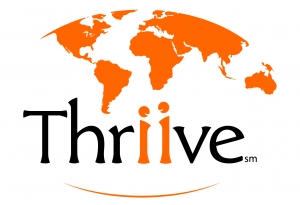 In 2010, a successful ABSF grant program, Thriive, was launched as an independent operating foundation. Formerly known as the Social Microenterprise Initiative, Thriive is now a top-rated nonprofit offering small businesses in the developing world a sustainable way out of poverty. ABSF continues to be a major supporter of Thriive and the culture of philanthropy that Thriive inspires.
The Thriive concept is the original vision of ABSF founder, Arthur B. Schultz, to support small business entrepreneurs using an innovative pay-it-forward model. Viable small businesses receive a loan to purchase new production equipment to grow their business and add jobs. In turn, these businesses pay it forward with donations of job training and in-kind goods to the most vulnerable in their communities, equal to the value of the loan.
Individuals and communities are fortified by:
Pay-it-forward job training.
Pay-it-forward products.
Pay-it-forward services.
The majority of entrepreneurs are so inspired by the impact their gifts have on others that they continue to give, transforming themselves from someone in need to someone whose donations fortify their community from within. Below is Fatima, recently honored by Thriive as the Social Impact Entrepreneur of the Year in Nicaragua for donating vocational training to unskilled women and her nutritious bread products to impoverished rural schoolchildren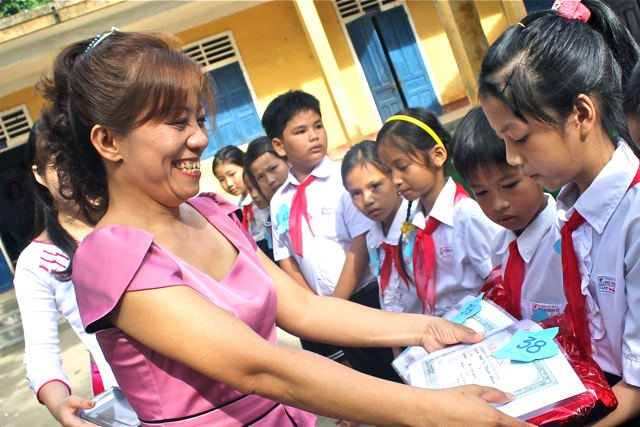 ThriiveCapital is different from traditional financing
ThriiveCapital is always interest-free.




ThriiveCapital is repaid through donations of in-kind products or services to other community members in need—never in cash from profits.




ThriiveCapital is strictly for machinery and equipment, not for consumable, marketing, or operating expenses




Thriive targets the "missing middle"—small and growing businesses, typically with 10 employees or less, that are too big for microfinance institutions (MFI's), but too small to secure commercial bank credit.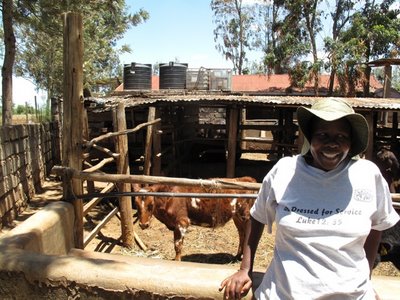 For example, a small sewing company that purchases new sewing machines with ThriiveCapital can repay the value of those machines by sewing & donating uniforms to poor children so that they can attend school. Or a medical clinic receiving new diagnostic equipment might repay the value of the equipment in free exams and treatment for poor families in their community. A light manufacturer with new machines might train and hire unskilled youth in machinery-specific skills. Here, Meshack Omondi of Mwaga Metal works donated jobtraining for Jorum Okell and others from the nearby Mathare slum in Nairobi, Kenya.
Thriive Beginnings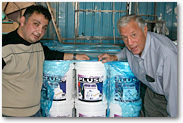 Arthur B. Schultz came up with this inspiring idea while in Russia in the mid-1990's, seeking a way to help small businesses provide a basis for prosperity in the fledgling democracy. He offered to finance some new equipment for a struggling dentist to expand his business. Hearing the dentist say that he would never be able to pay him back, Art formed the idea of a "grant with strings." The dentist agreed to provide free services to the needy in his community, equivalent to the value of the new equipment. The Thriive concept was born.
Locations & Partners
Thriive works in 5 international locations and partners with established NGOs.
Agora Partnerships – Nicaragua & Guatemala
Center for Economic Development Studies – Hanoi, Vietnam
Design Capital – Hue, Vietnam
International Child Resources Institute – Kenya
Small Enterprise Center – West Bank, Palestine
Thriive's on-the-ground international NGO partners and program staff manage day to day activities. They screen and select business candidates, verify equipment procuredment and monitor and report on charitable repayments.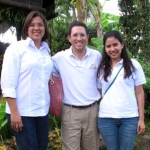 Impact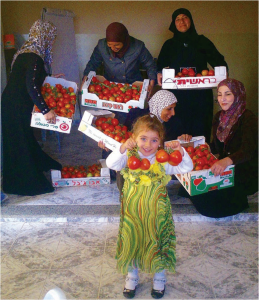 Thriive impacts developing communities in 3 ways:
1) with donations of job training and in-kind goods from Thriive businesses to vulnerable community members;
2) by helping Thriive businesses create new jobs, providing the best way out of poverty;
3) by creating a culture of business-led community philanthropy.
In 2014-2015 –
Thriive entrepreneurs created almost 800 jobs
600 people received job training donated by Thriive businesses
65% of those received jobs
Women entrepreneurs make up 56% of all Thriive businesses world wide